About us
Welcome to Cait's!
We are located at:
10201 191st Street  Mokena, IL 60448. Our hours of operation are Monday - Saturday from 10:00 - 4:00 and Sunday from 11:00 - 3:00.  
Cait's started as a small estate sale company in 2013 and has now grown into a consignment shop, a retail store, and an even larger estate sale company with a loyal following.
We can help you!
All of Cait's staff have been trained in research techniques to find the value of your items. Whether it be an average piece of decor or a valuable collectable, all staff have been trained to find your item's worth. In addition, our customer service quality is incredibly important to us. We want to make sure that everyone, buyer and seller, is happy with our service. 
Cait's is our online consignment/retail shop. Whether you want to refurnish your whole house or just want a few items to spruce up your daily life, we can help. Cait's Cart allows you to shop smart from the comfort of your own home. With a plethora of items consigned daily and new retail merchandise coming in, we have plenty of goods to choose from.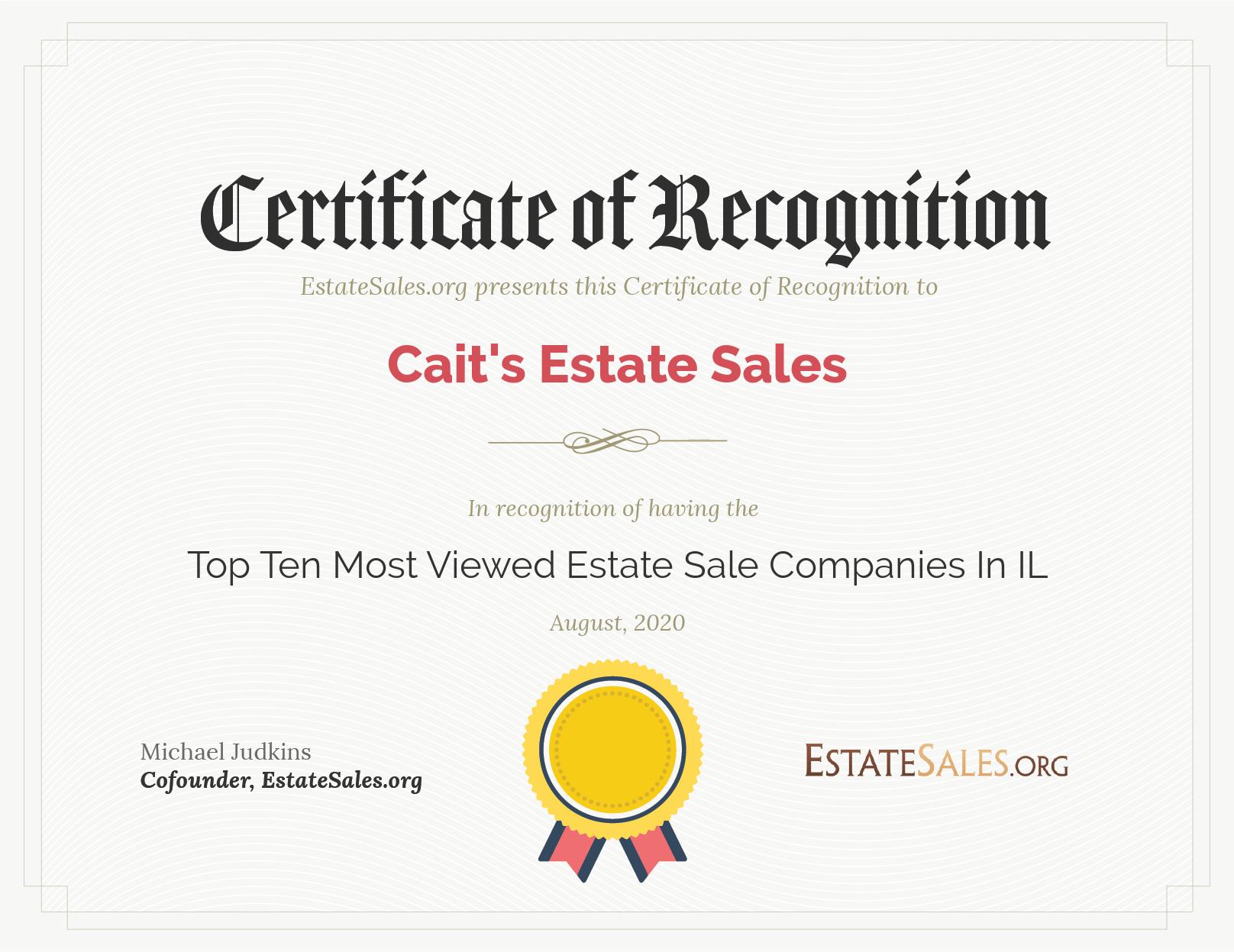 We Carry Everything for Your Home
Used Furniture • Artwork • Lighting • Mirrors • Home decor • Rugs • Antiques • Collectibles • Vintage Jewelry • Seasonal items • Candles • Coffee • And more...