Warehouse Independence Sale
This is a great sale with all types of furniture and accessories for the home. All product is in great condition and as always at great prices.  Whether   you are looking for brand name furniture , home decor , hunting, lamps ,  dishes , collectibles , art or anything else for your home this sale will be there for you.

Antique decoys and duck decoys
Waterford
Carved wood items
Brass figurines
Vintage pieces
Vintage books

Bronze Pieces

Hunting items

Fenton

Hummels

Crystal
Furniture and much more

Once you have paid for your order please use the sign up button below to schedule your pick up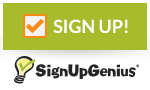 You can use the make an offer tab SO make sure you check back in  to see if your treasures are still available.
CALL STORE 708-995-7746 FOR SHIPPING RATES USPS RATES APPLY 
 A service charge will be added to your order if it is not picked up on the designated days They will then need to be picked up at the warehouse . Please make sure you sign up on the schedule you are sent after we receive your payment confirmation. 
LOOK FOR SIGN UP GENIUS IN YOUR EMAIL INBOX FOR THE SCHEDULE AND AVAILABLE TIMES. PLEASE BE SURE TO INCLUDE YOUR EMAIL ADDRESS WITH YOUR PURCHASE.